Message from the President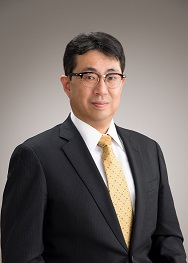 ¡¡¡¡¡¡¶áÆ£ ¸¦»ê (Kenji Kondo)
Founded as Rissho Women's University in 1966, Bunkyo University changed its name to the present name in 1976. It has now developed into a comprehensive university consisting of seven undergraduate faculties and five graduate schools and fields of major study spread across the Koshigaya and Shonan campuses, as well as a program for international students.
Following the university's philosophy, Bunkyo University is committed to its belief in the absolute dignity of humanity and our infinite capacity to develop, to believe and respect all human beings, to be warm-hearted, gentle, considerate, and nurturing, and to offer education based on the spirit of love. People who share this spirit of human love will be of utmost importance in our societies of the future, and Bunkyo University will continue to do everything it can toward the meaningful development of such human resources.
Personally, I seek to realize two visions that are essential for the future of Bunkyo University. The first is to enrich our function as a platform. By "platform," I mean that an institution like ours functions as a place to connect with other human beings. Bunkyo University needs to expand its functions as an institution that through its educational activities sends outstanding human resources out to society, as well as providing the benefits of our research achievements and research activities to society. Moreover, we need to establish systems for achieving this.
The second is to raise awareness, more than ever, that Bunkyo University is a home. I have observed Bunkyo University from various perspectives; as a Bunkyo University student, as a graduate, and as a member of faculty at Bunkyo University, I have changed my perspective several times, from inside and out. These experiences have made me realize that Bunkyo University is a university where people can find their place. In all occasions of daily life—in classes, seminars, classes, and extracurricular activities—our people are able to find their place in the fellowship both among students and between faculty and students. The resulting self-affirmation is the university's greatest point of appeal. I hope that Bunkyo University continues to be a place where, for the students who spend four years at our university, these four years will become the foundation of their future.