Introduction
The Bunkyo University Foundation is an academic group with four campuses. ĦĦThe Administrative Foundation Office and the University's Secretarial Department is located at the Hatanodai campus in Tokyo's Shigagawa Ward.ĦĦThere are also three schools attached to the university - a kindergarten, a junior high school and a senior high school. Including the student enrollment in the kindergarten, there are 1,180 students attending these schools.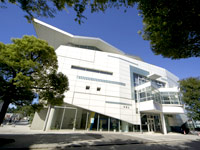 The Koshigaya campus, located in Koshigaya City, Saitama Prefecture, consists of the Faculty of Education, the Faculty of Human Sciences, the Faculty of Language and Literature, the Graduate School of Human Sciences (Master's & Doctoral program), the Graduate School of Language and Culture (Master's & Doctoral program), the Graduate School of Education, the Special Postgraduate Course and the Foreign Student Department. 5,180 students are studying in the Koshigaya campus.
In the Shonan campus in Chigasaki City, Kanagawa Prefecture, 3,620 students are studying. The campus comprises the Faculty of Information and Communications, the Faculty of International Studies, the Faculty of Health and Nutrition, the Faculty of Business Administration, the Graduate School of Information and Communications (Master's program) and the Graduate School of International Studies (Master's program).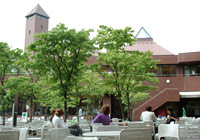 In the Ishikawadai campus in Tokyo's Ota Ward, an elementary school where about 160 students are studying is also attached to Bunkyo University.
The teaching staff of the Bunkyo University Foundation have devoted themselves to providing individual education thus the teachers understand the needs of each and every student at the kindergarten, the elementary school, the junior high school, the senior high school, the university and the graduate schools.

In light of the rapid internationalization of Japanese society, the junior high school, the senior high school and the university have made academic affiliation contracts with educational institutions in countries such as China, South Korea, U.S.A., Canada, United Kingdom, Germany, Thailand, Vietnam, Mongolia, Malaysia, Australia and New Zealand. Under these contracts, most of the Bunkyo partner schools and the international institutions have promoted student intercultural exchanges, including exchange programs in which students from Bunkyo and foreign universities study at each other's schools.

The Bunkyo University Foundation has stepped up efforts to deepen relations between its schools and has striven to offer education in a manner that would increase the satisfaction of all students. Graduates of the Bunkyo University Foundation have been playing major roles in various communities and have received high acclaim for their contributions and achievements in society.

Bunkyo University Foundation is resolved to serve the interest of society by providing education aimed at promoting "Empathy for All Humanity," which is the foundation for the global age.